BARAT, ISTRA
Luxury Villa Carolus in Istria with pool and sea view

This extraordinary property is on the market since 2017 and offers a fabulous vacation and a starting point for those who appreciate the beauty of the nature, luxury and peace. Experience the uncompromising luxury and relaxation in nature of the picturesque Istrian town. Location of the luxury villa Carolus is excellent, right at the entrance of the place Barat overlooking the Adriatic Sea and beautiful sunsets.

The garden features rich Mediterranean vegetation; palm trees, over 500 years old olive tree and rosemary, providing our guests privacy and a sanctuary from the outside world. As we took care of every detail throughout the villa, we approach each guest with the same care. Each guest is welcomed with a basket that includes a surprise (eco products Istrian delicacies, fruits...).

Treat yourself with a piece of Mediterranean paradise, enjoying a spectacular panoramic view and excellent champagne or wine selected just for you. Carolus is a home away from home that will fulfil your expectations of a perfect vacation in the Mediterranean.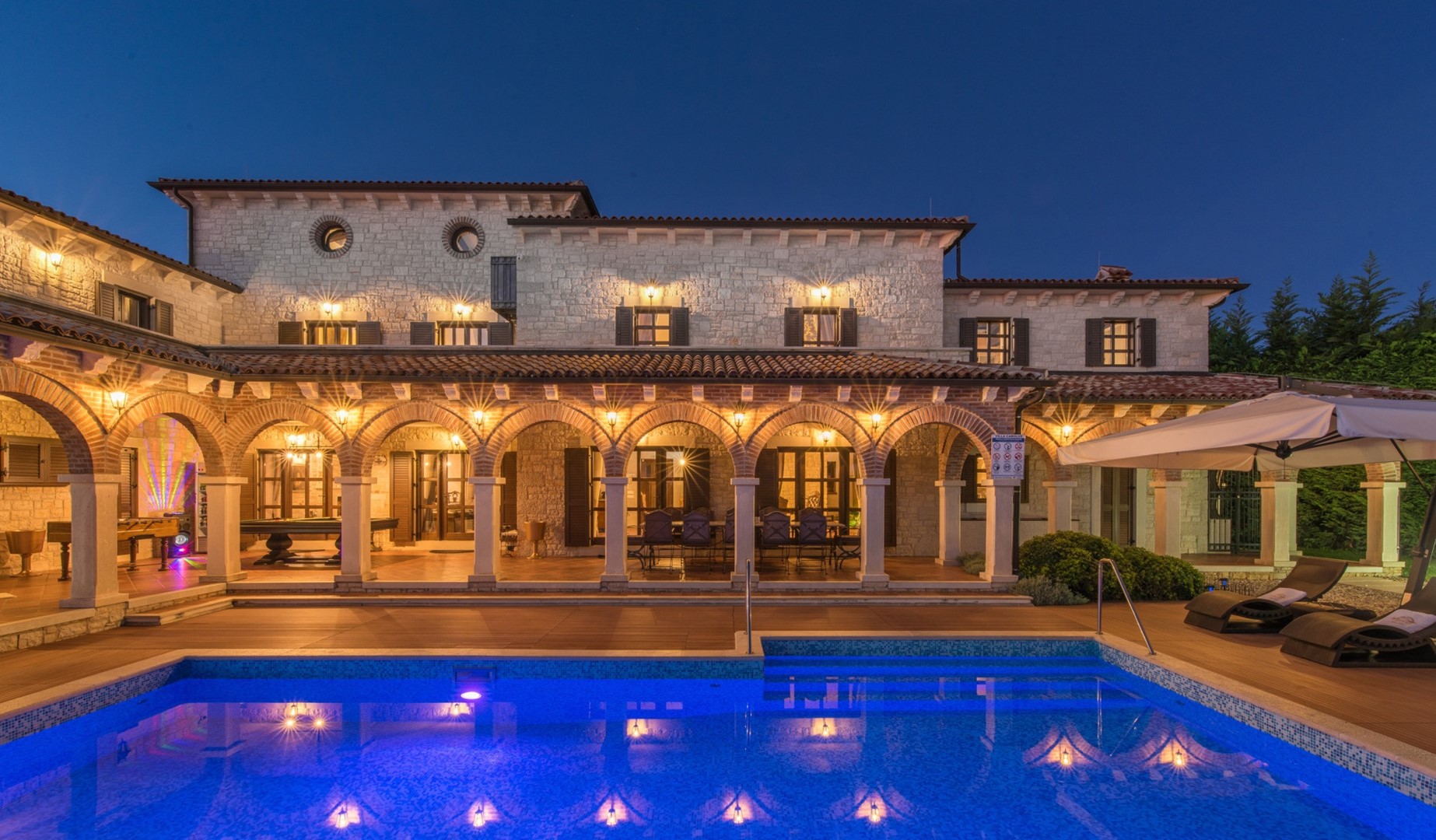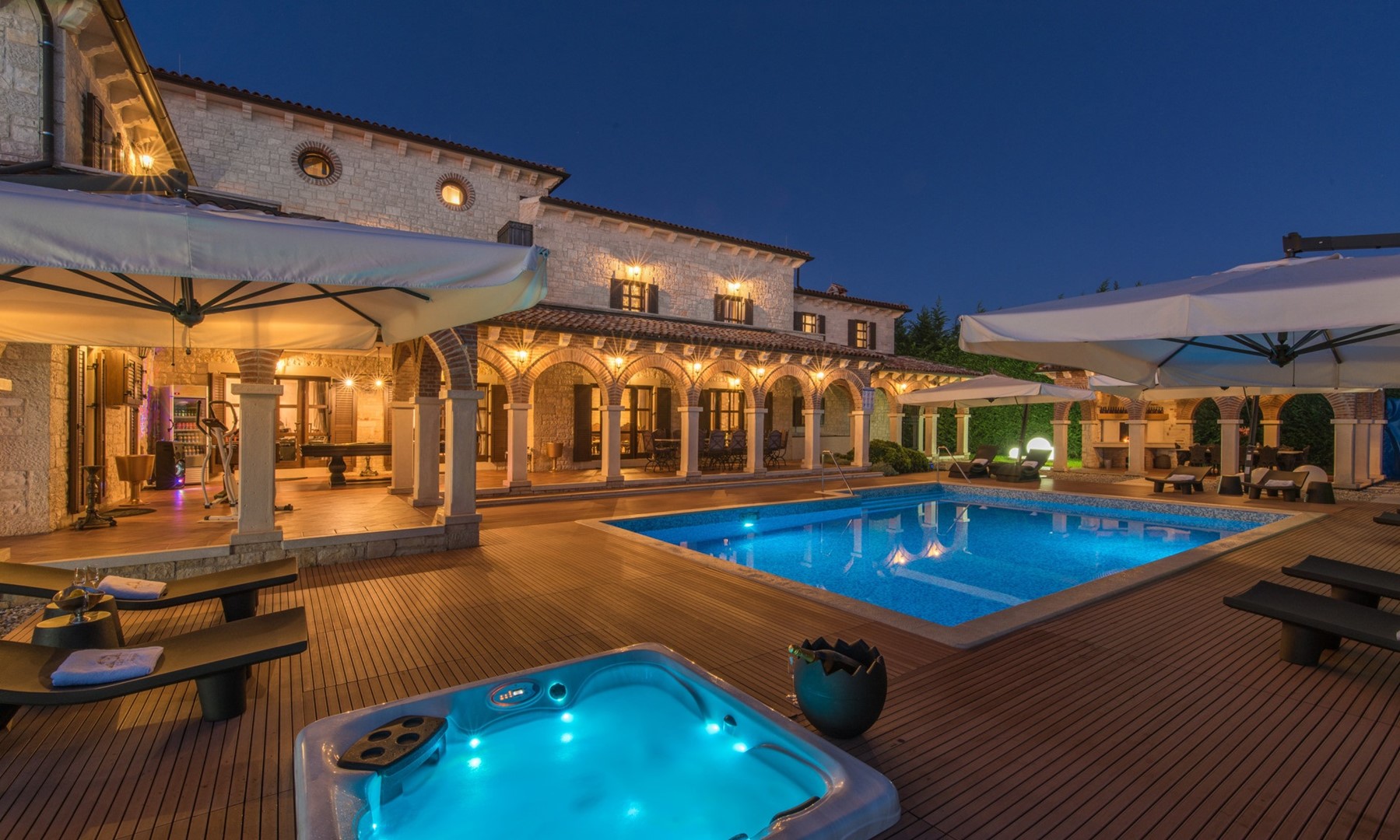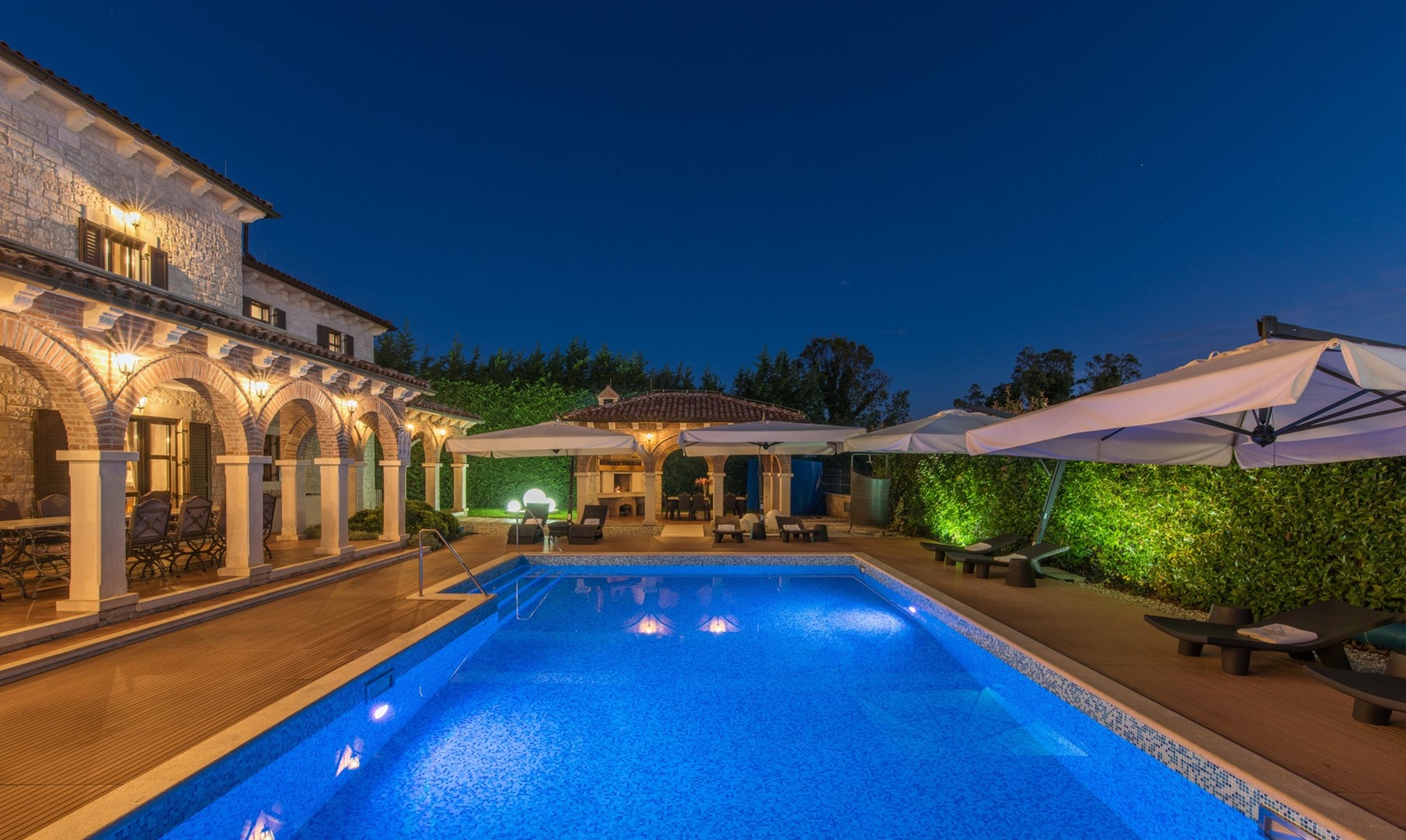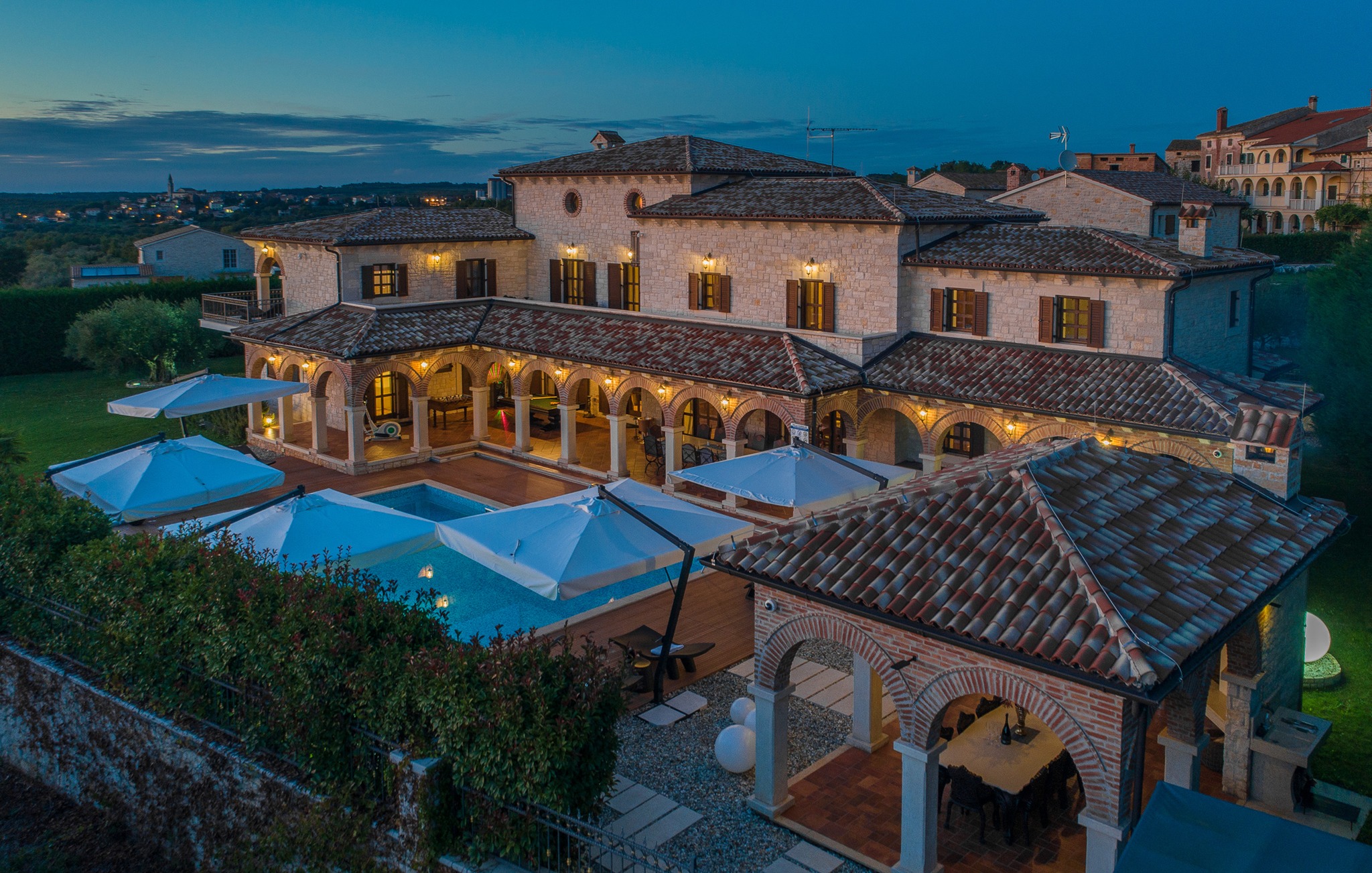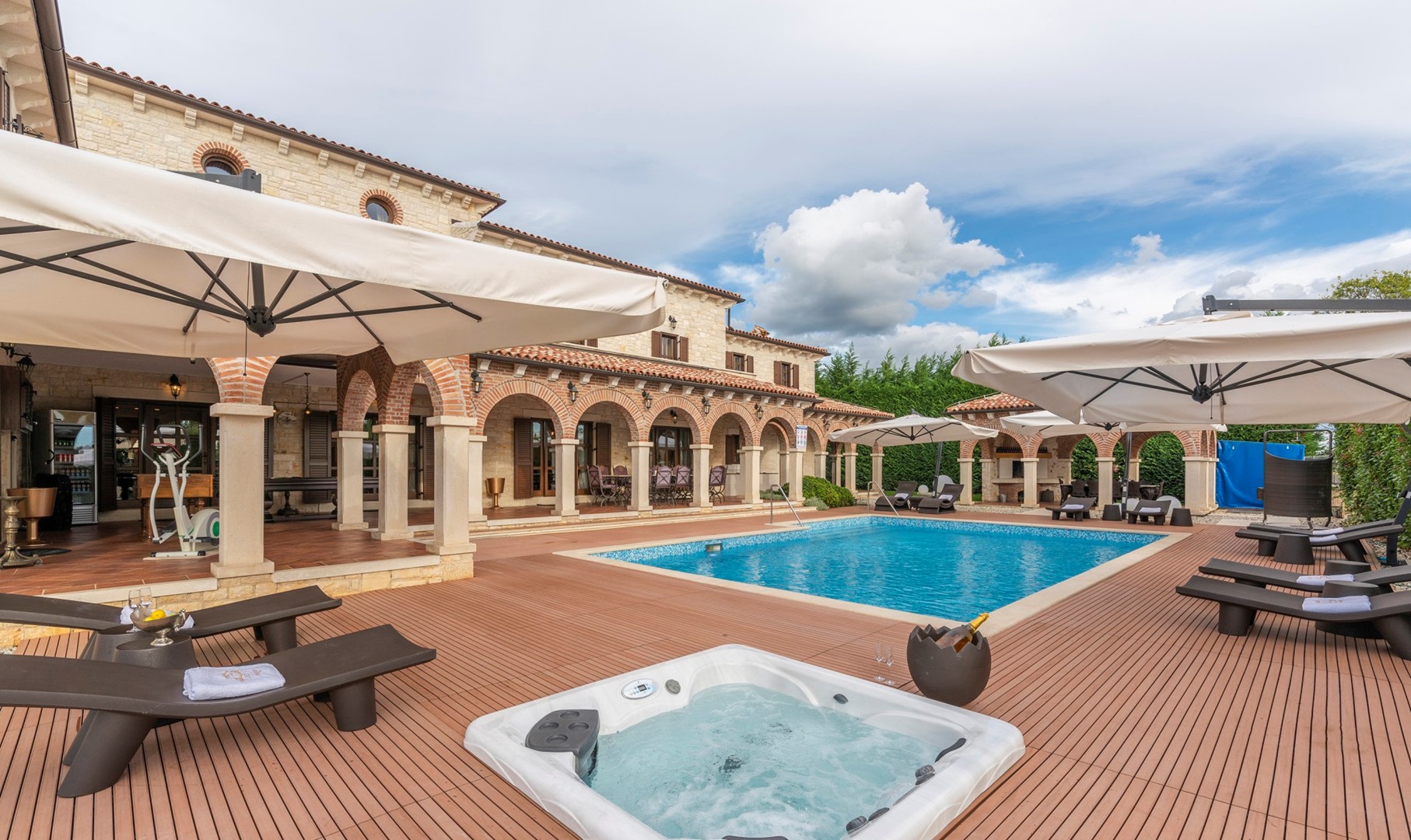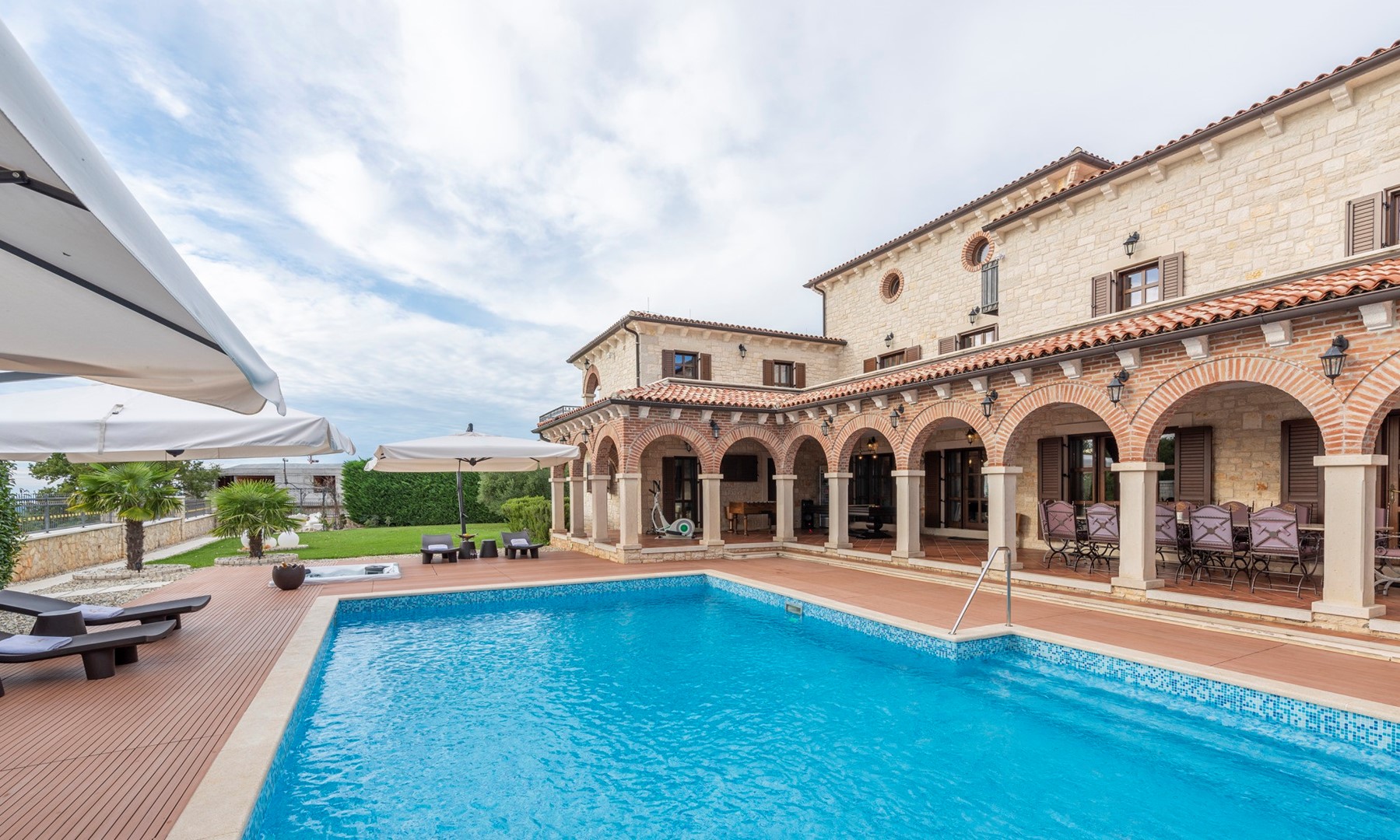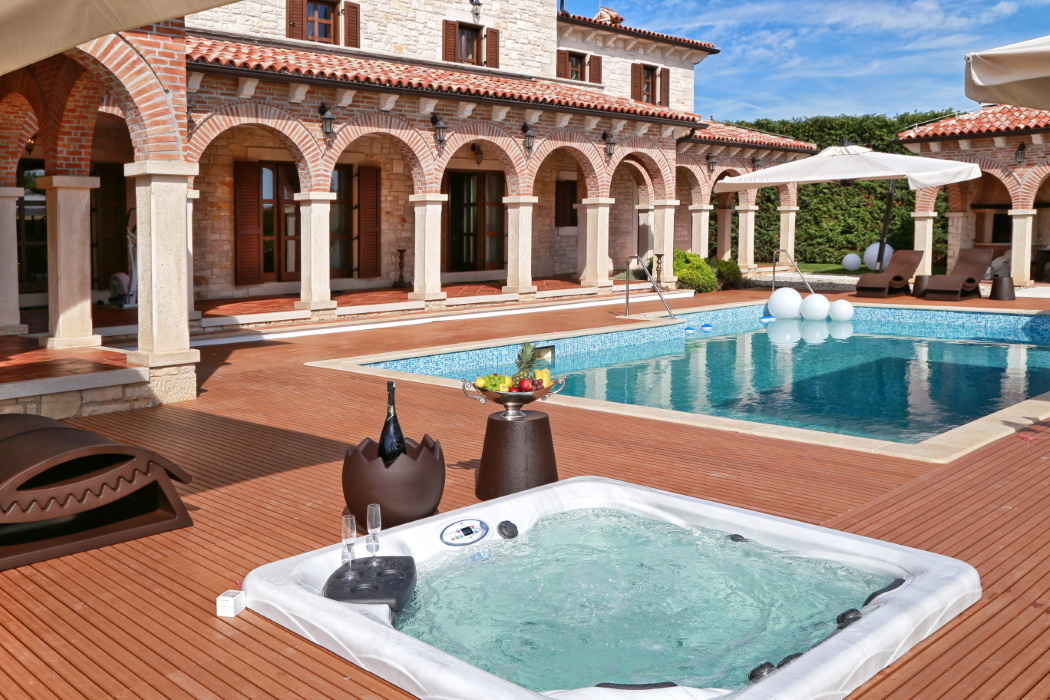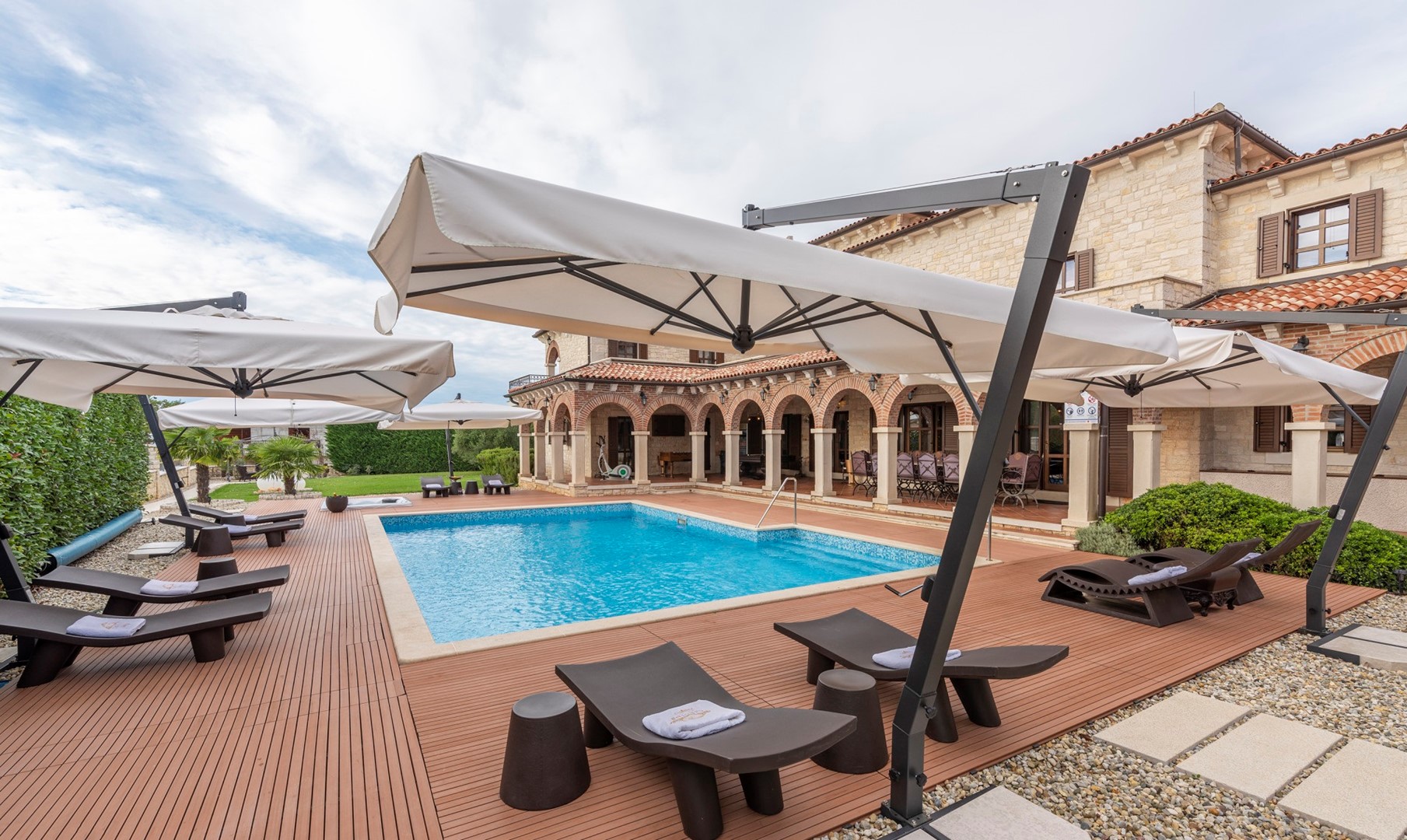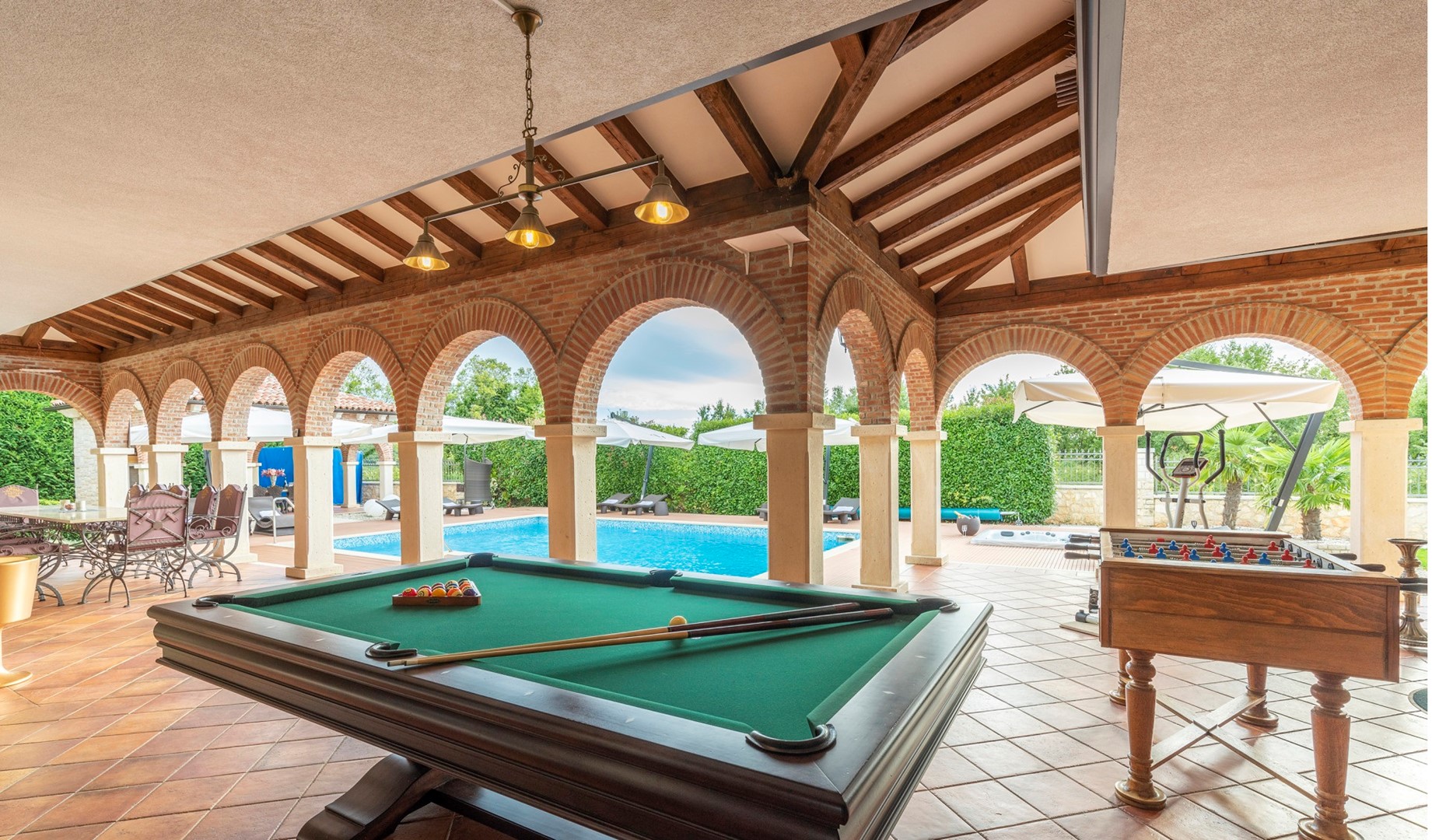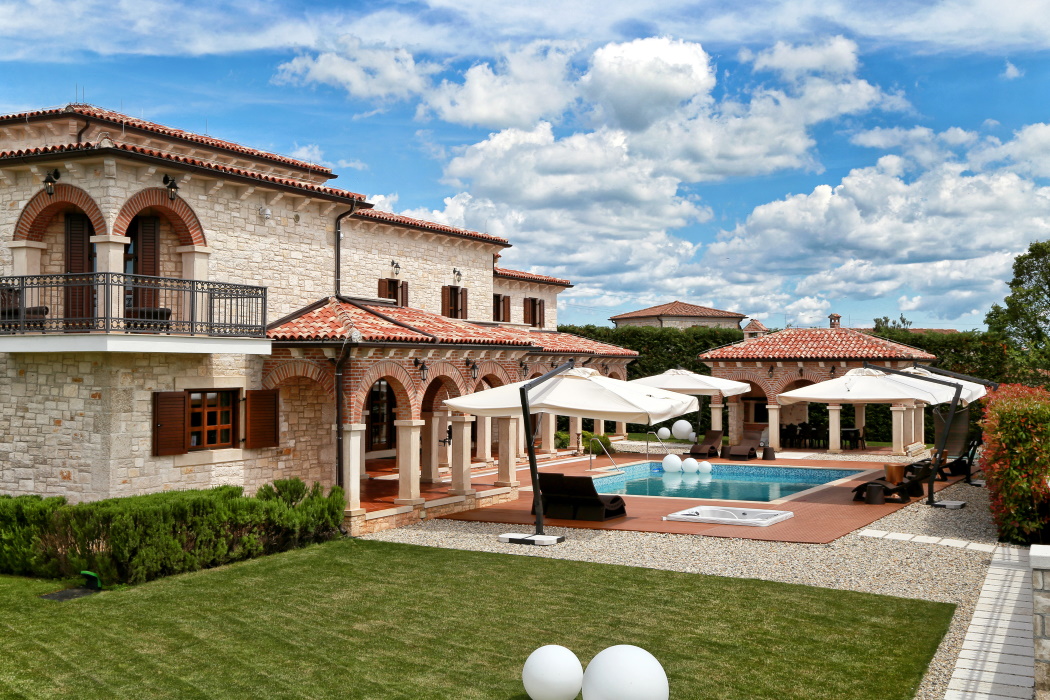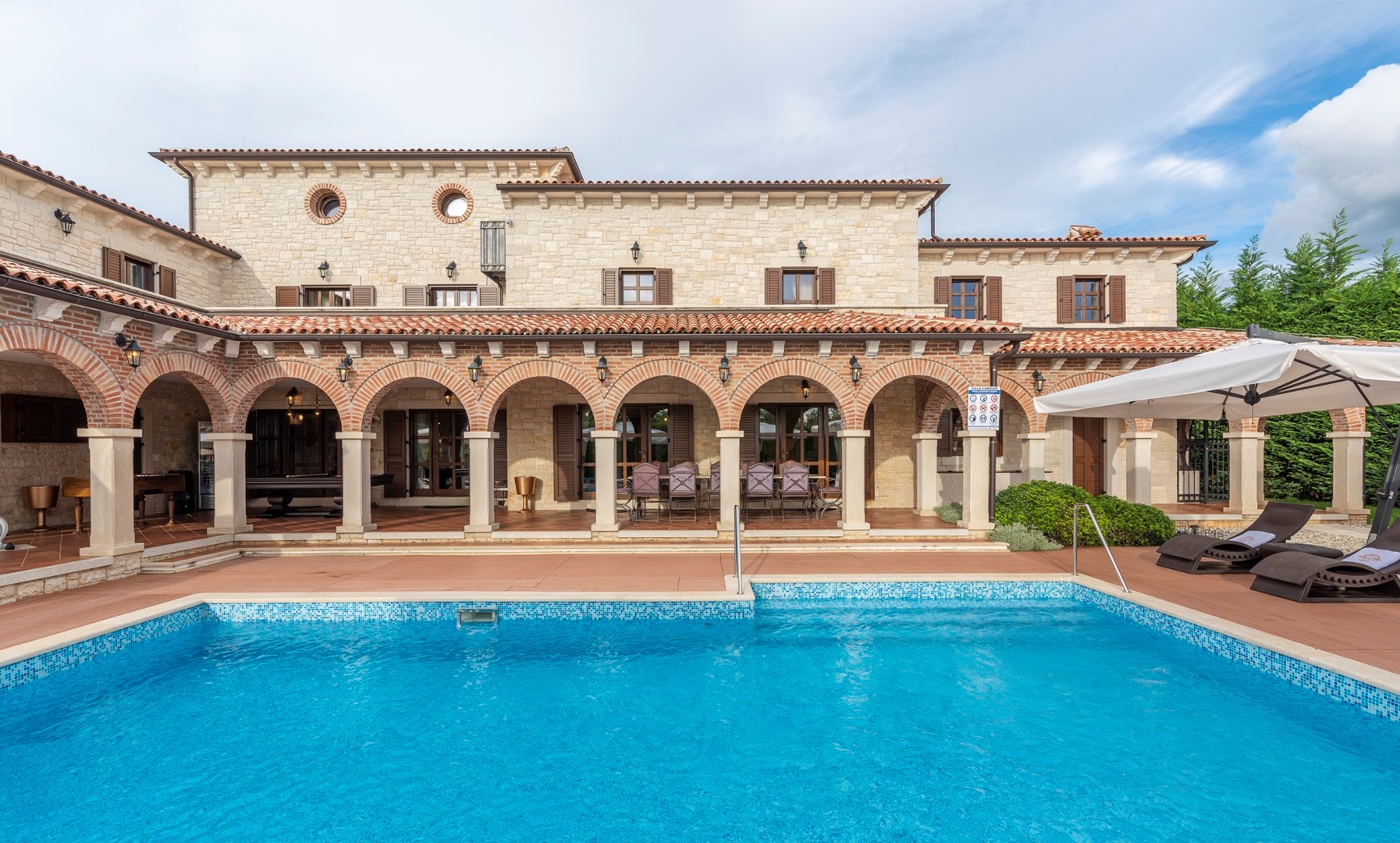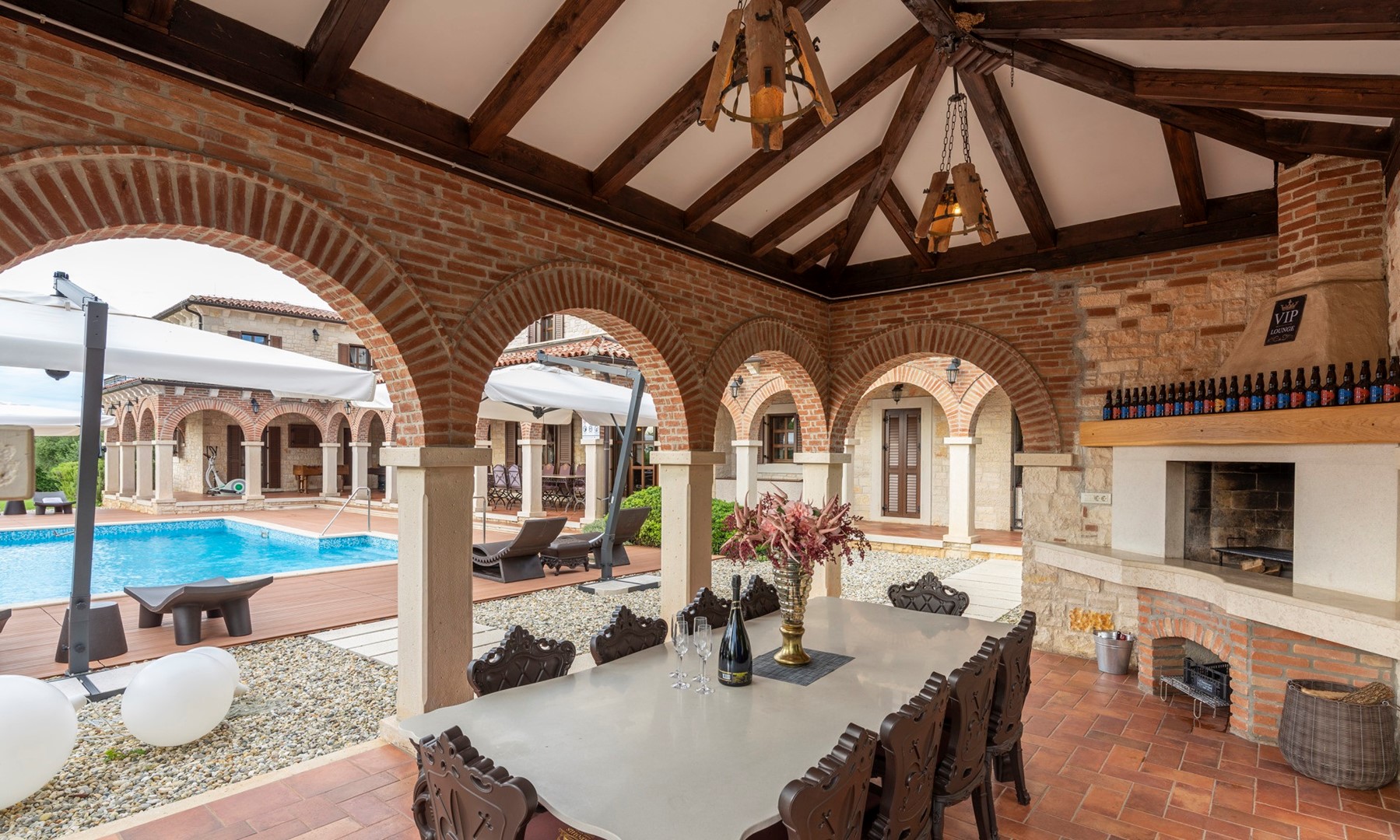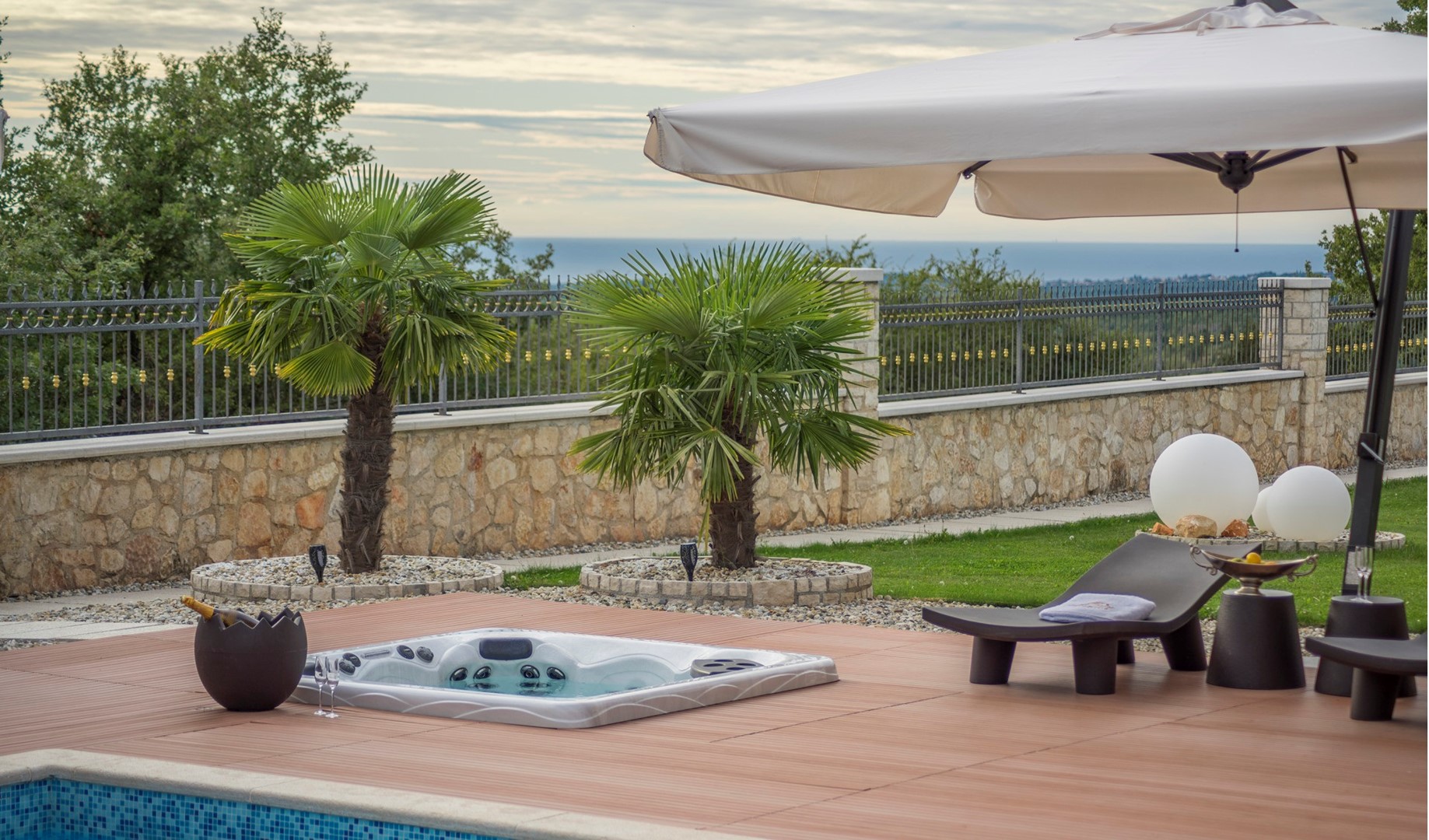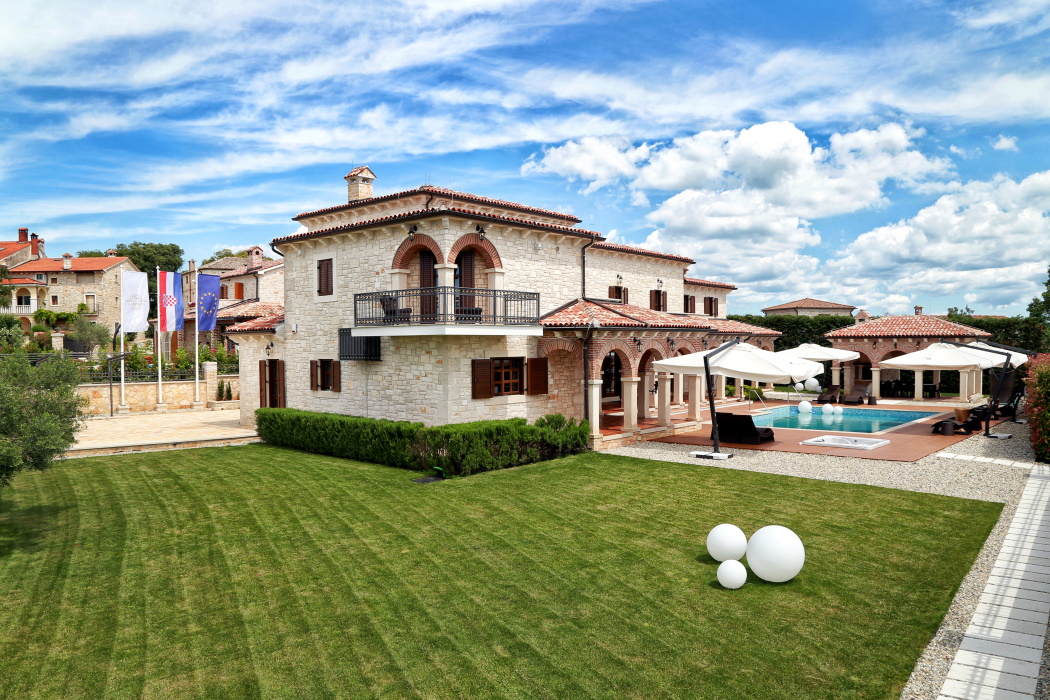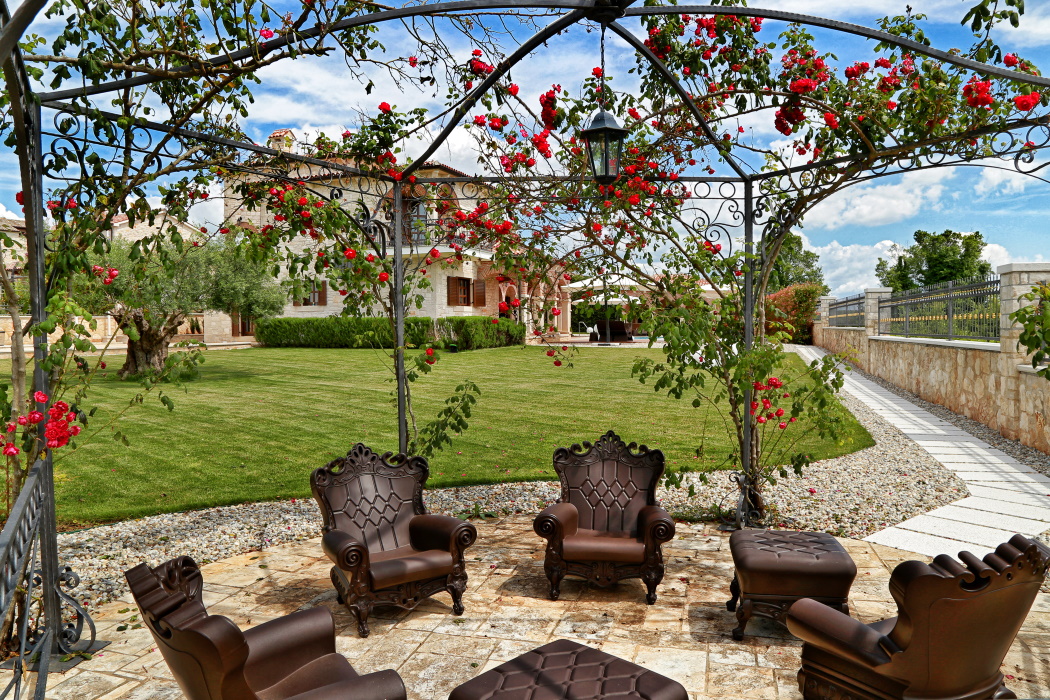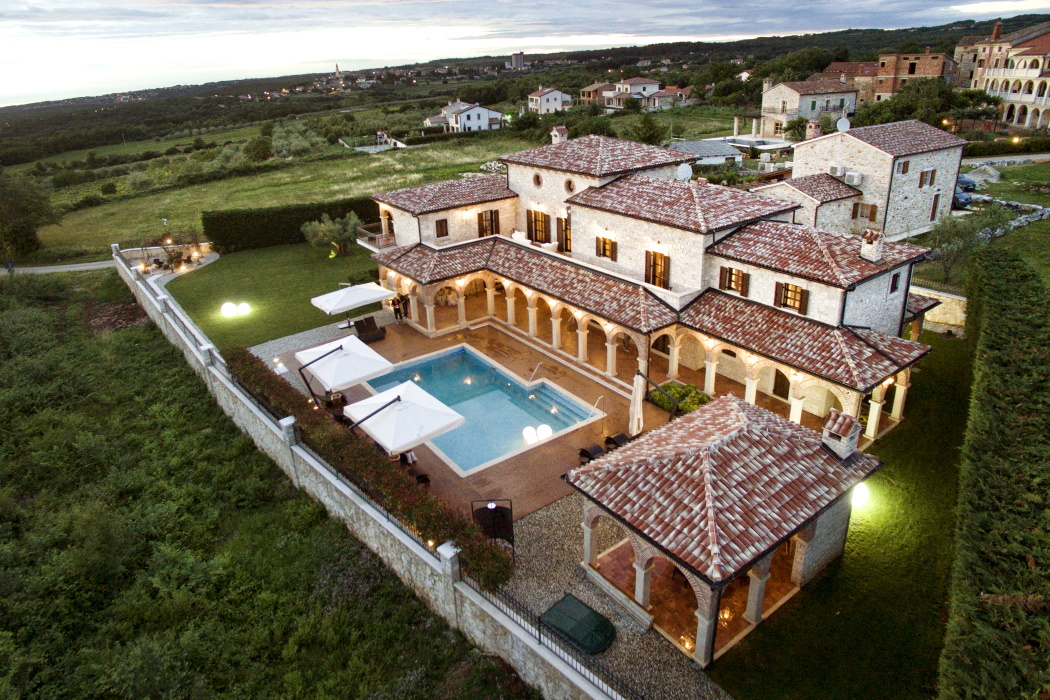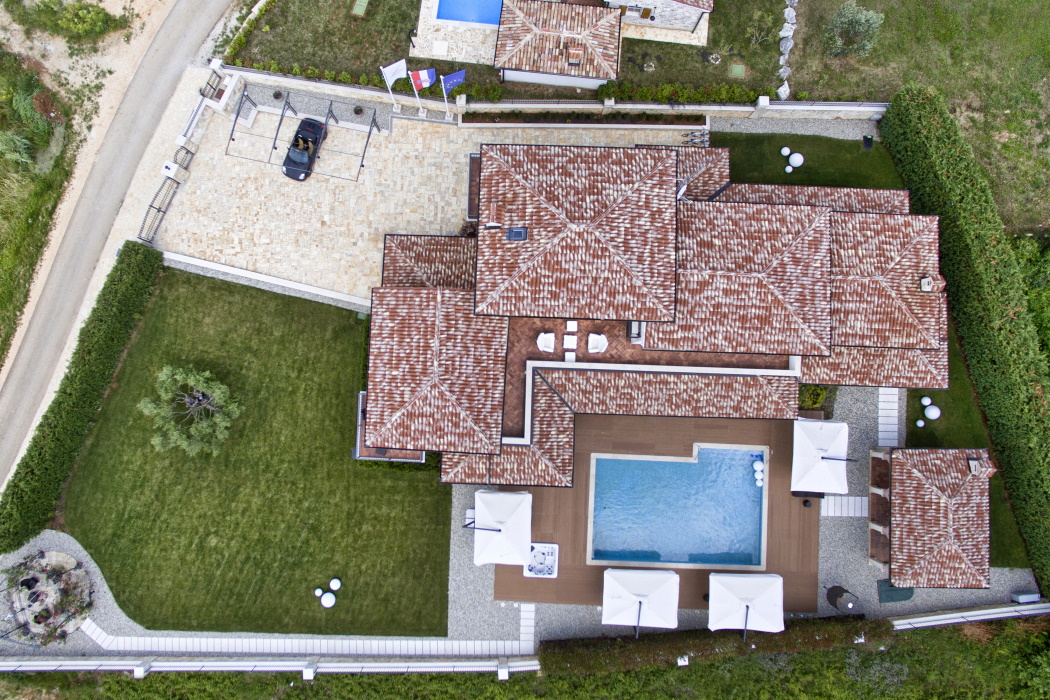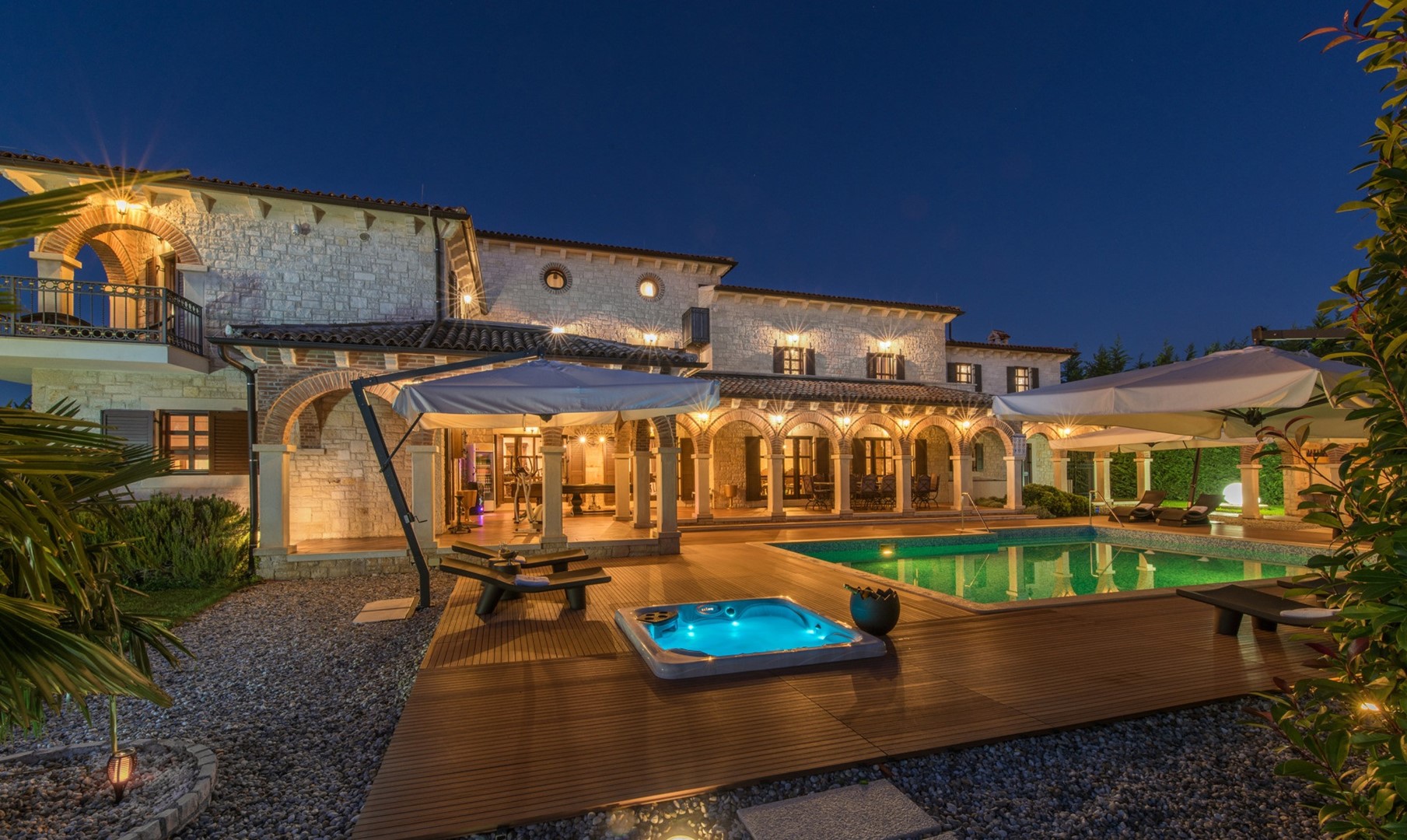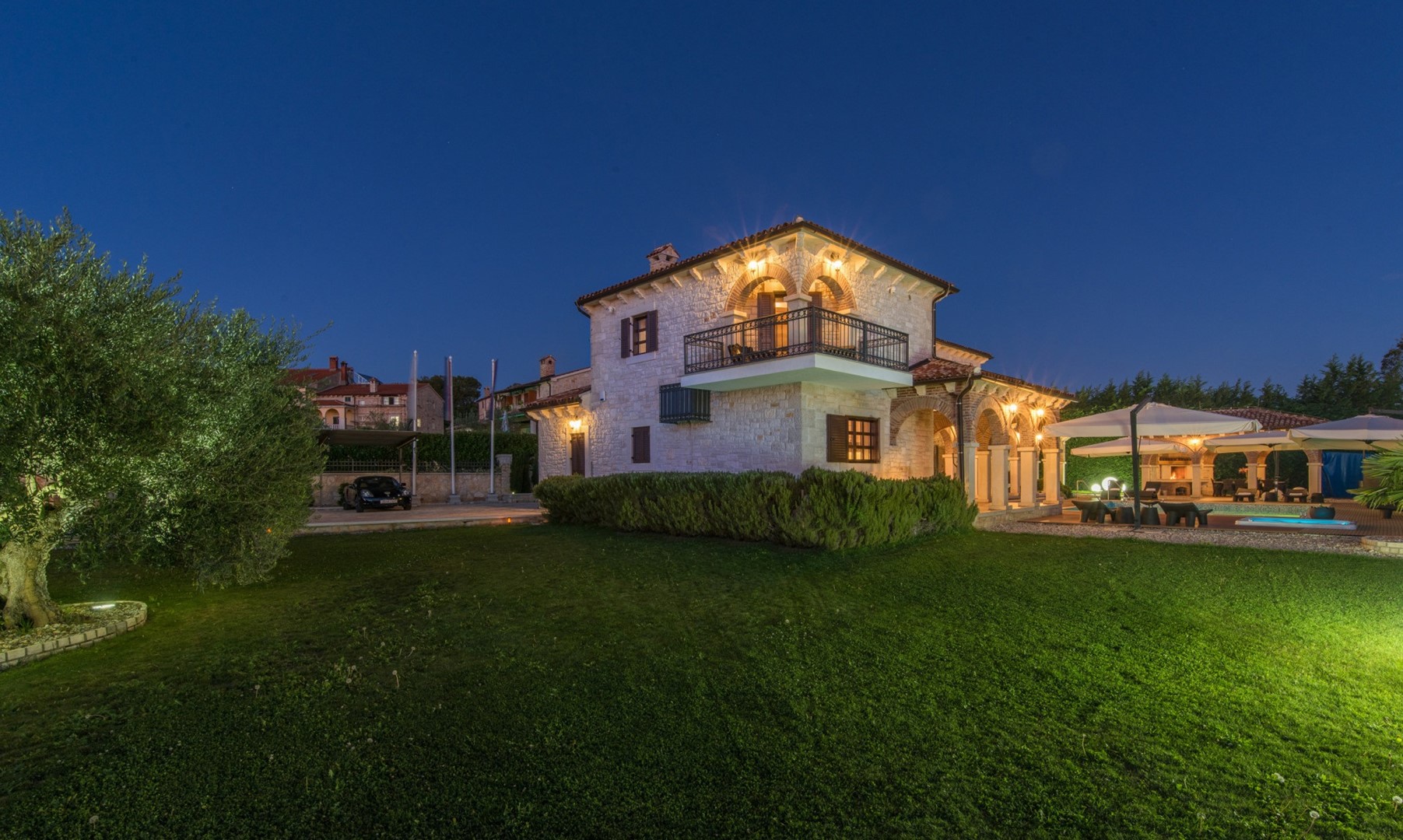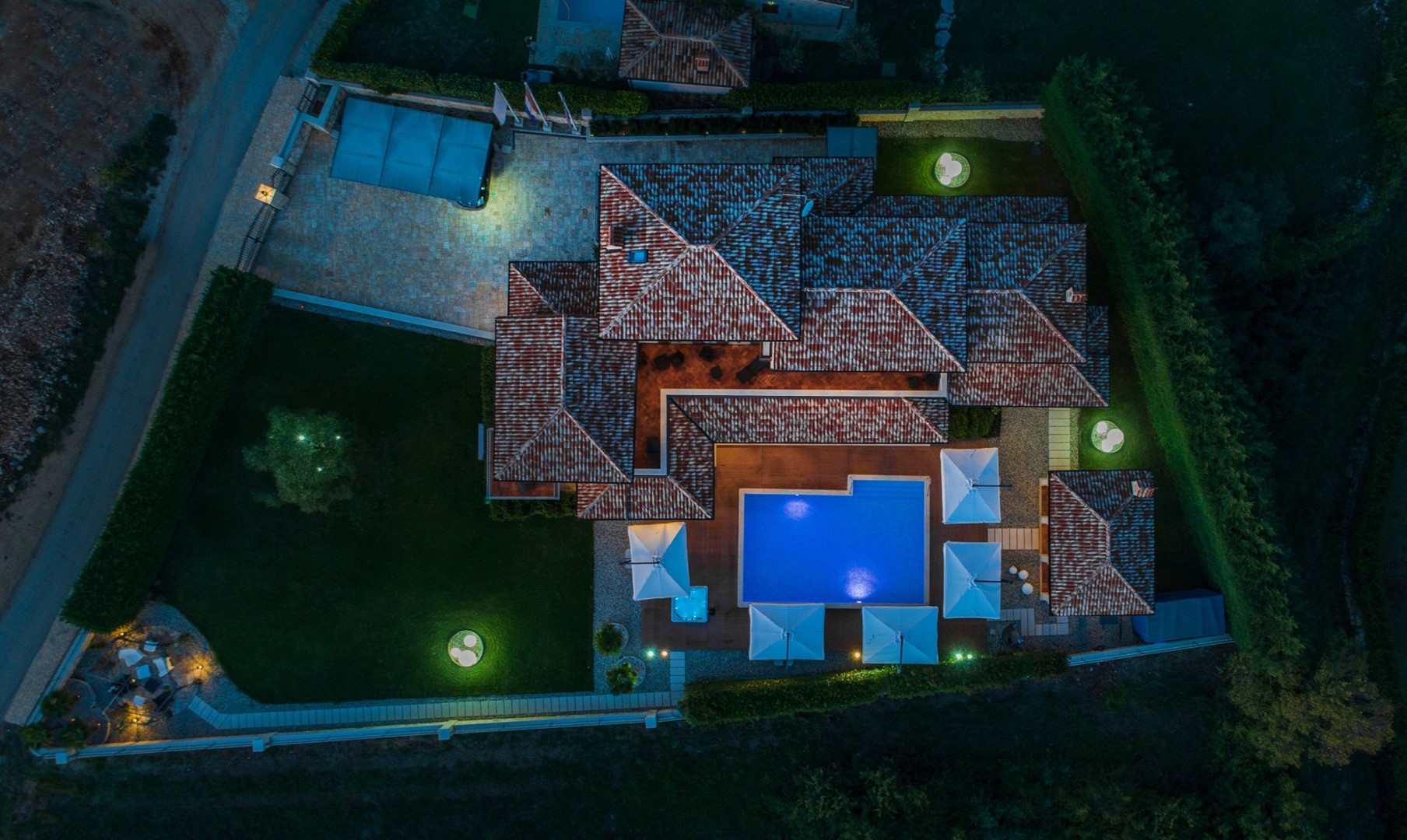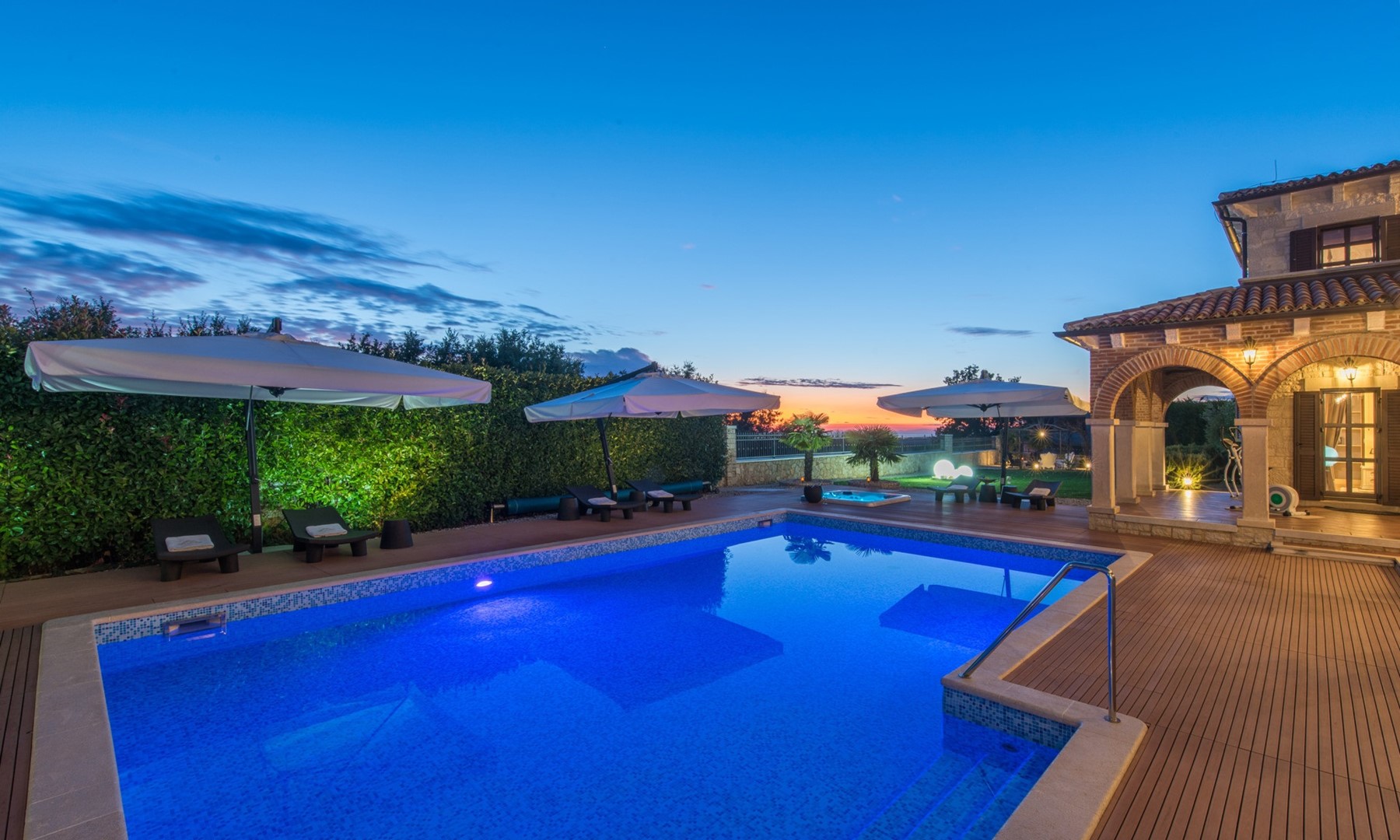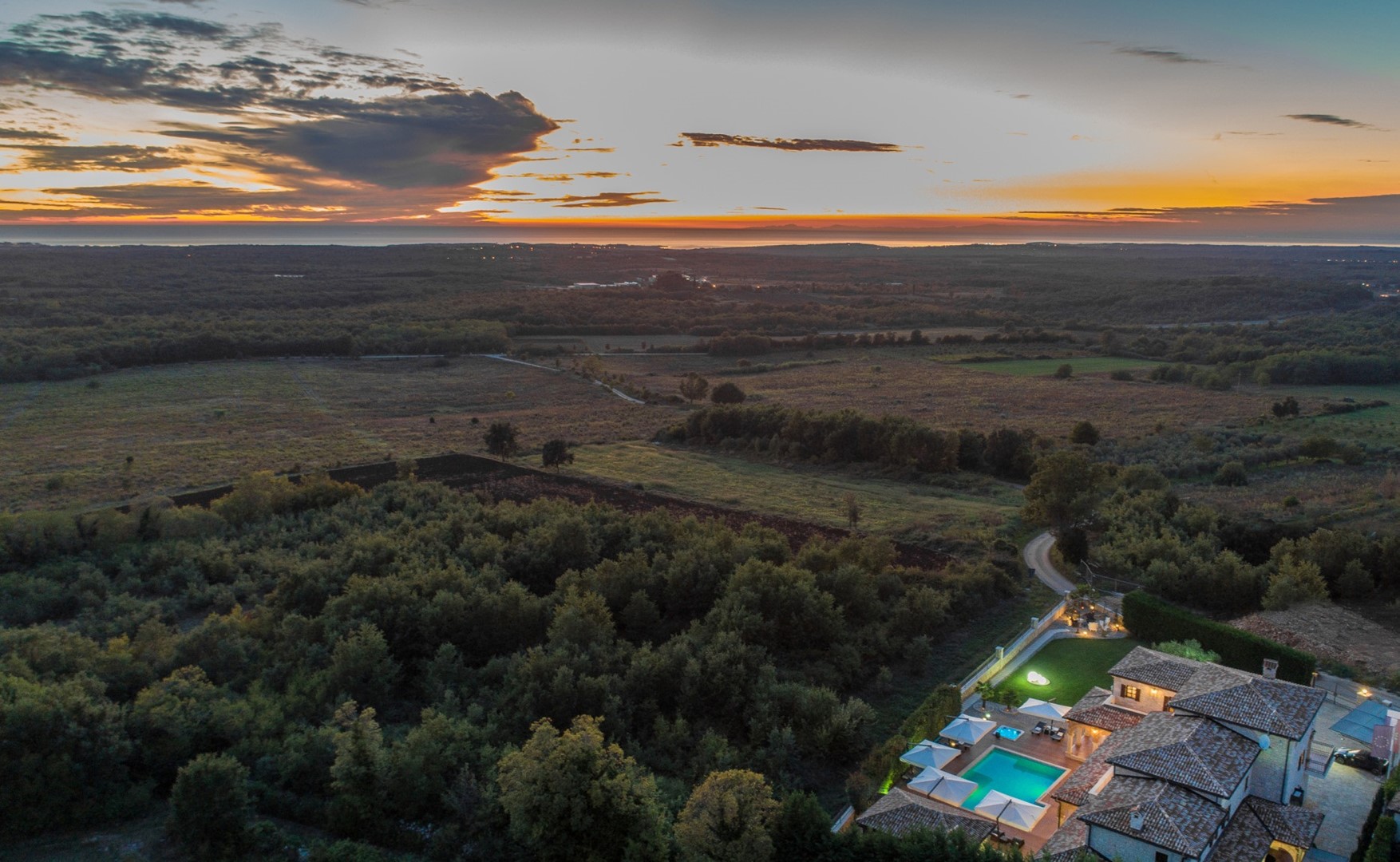 Carolus is a five-room villa with an outdoor heated swimming pool, spa bath, comfortable lounges, sauna and steam bath, heated outdoor shower, outdoor and indoor dining room, spacious living room, fully equipped kitchen with top appliances, fitness equipment, bicycles and unique design details at every turn.