VODICE, DALMACIJA
Luxury Villa Carolus in Vodice by the beach

Luxury Villa Carolus Dalmatia is located in Vodice near Sibenik, just a few meters from the beach, which is also an 8km long promenade and connects Srima, Vodice and the picturesque fishing village of Tribunj.

The villa is located 500m from the center of Vodice, which is a tourist center located by the sea known for its cultural and entertainment life and rich gastronomic offer.

Luxury Villa Carolus Dalmatia spread over 530 m2 of interior space will leave you breathless, castell decorated style and careful selection of handmade furniture and details is designed for a comfortable stay of 10 guests.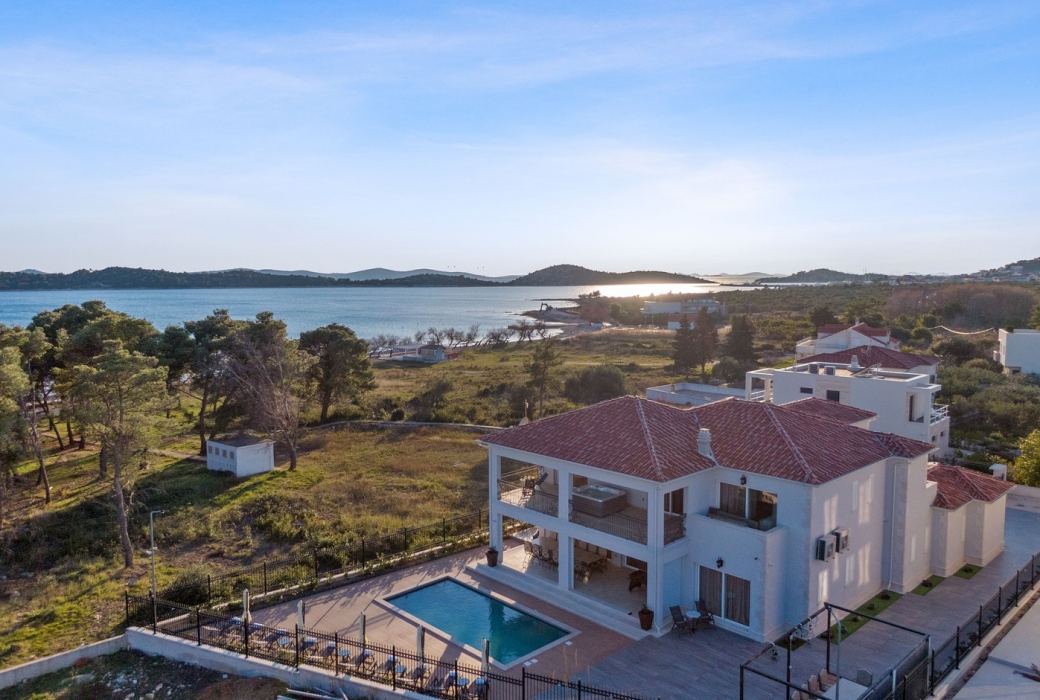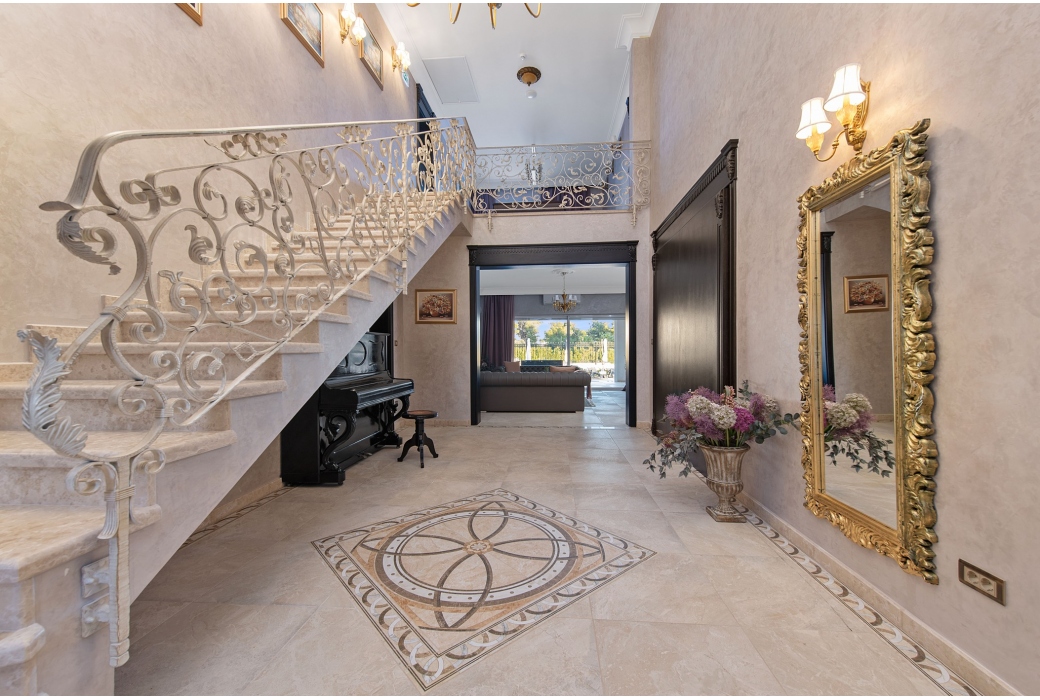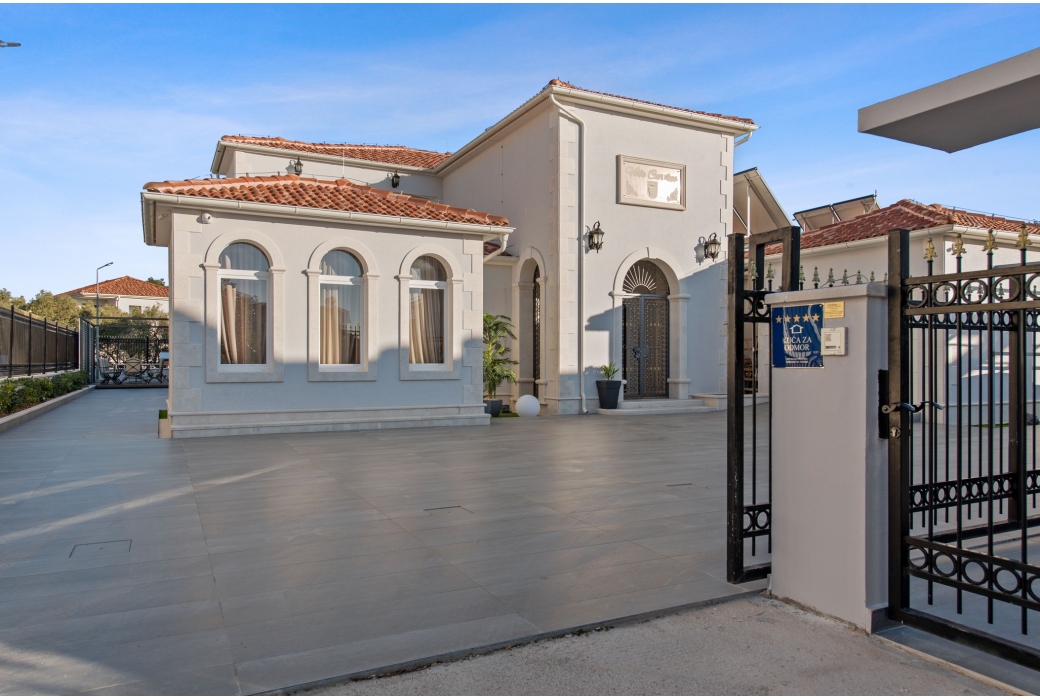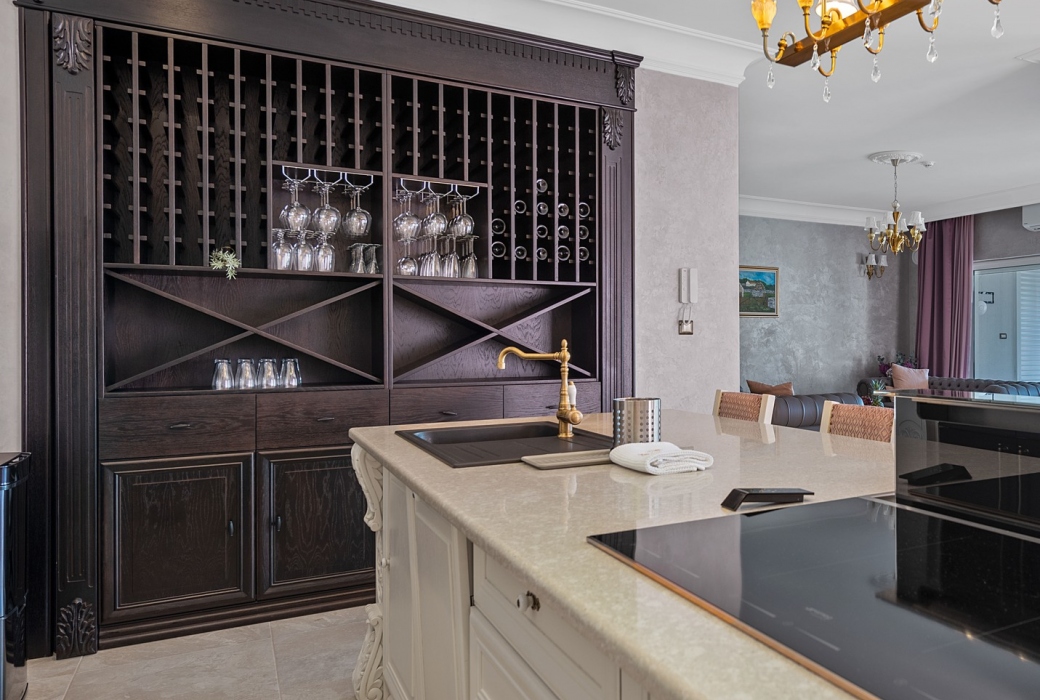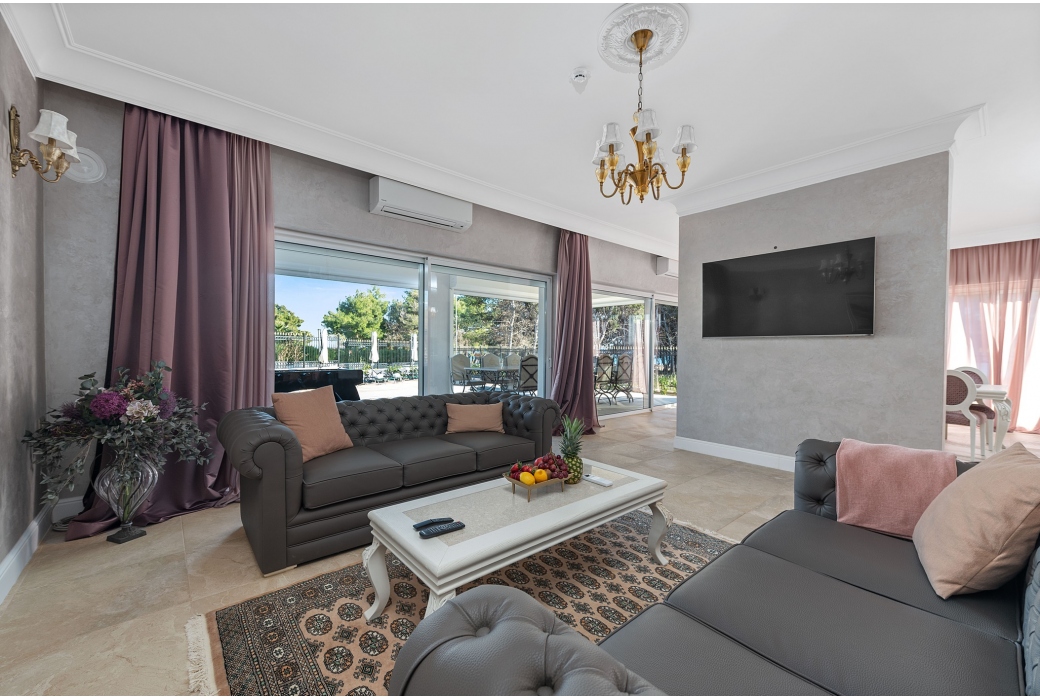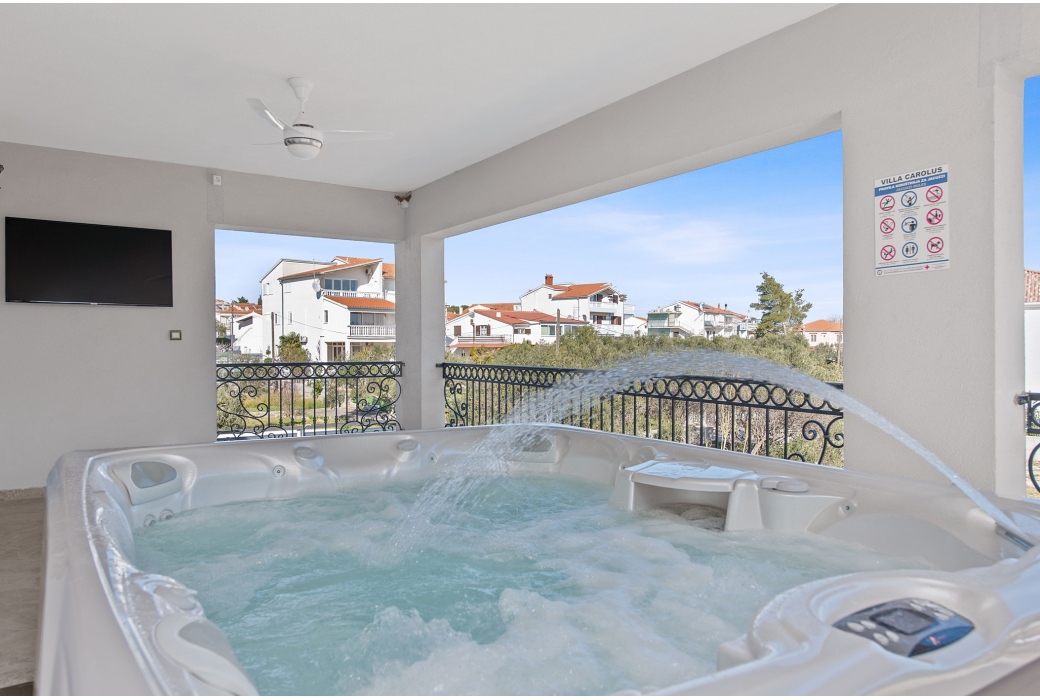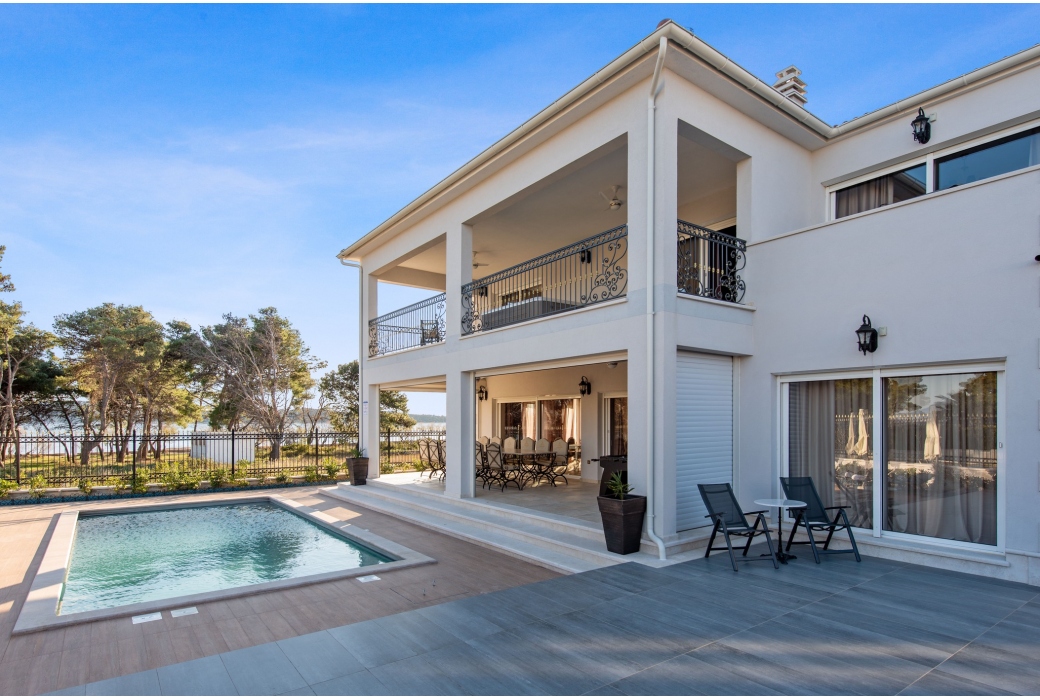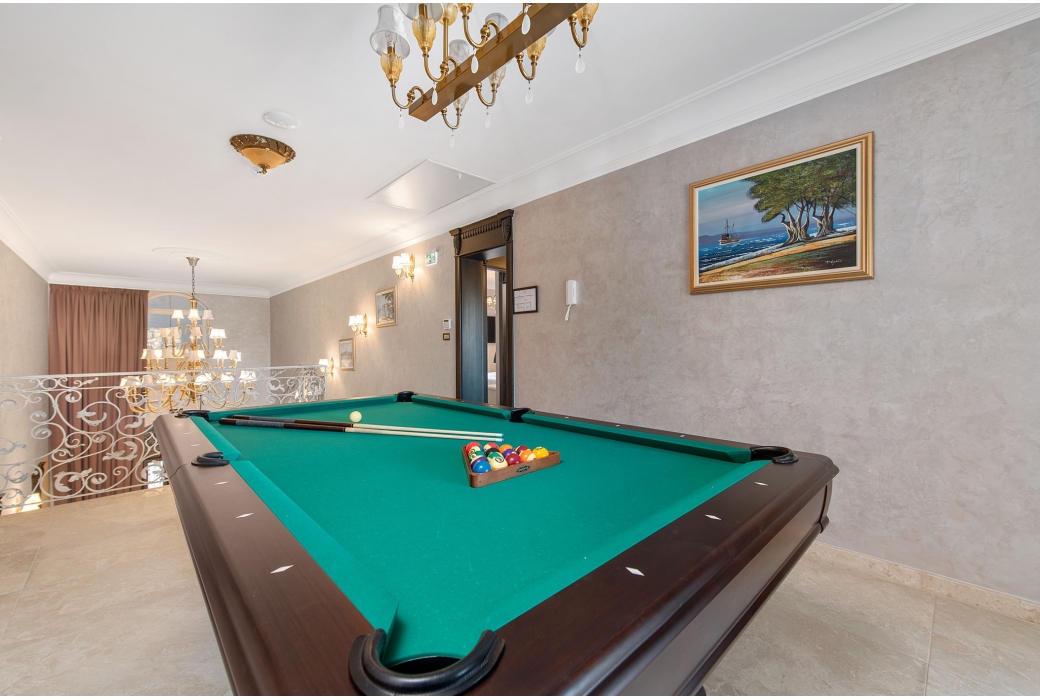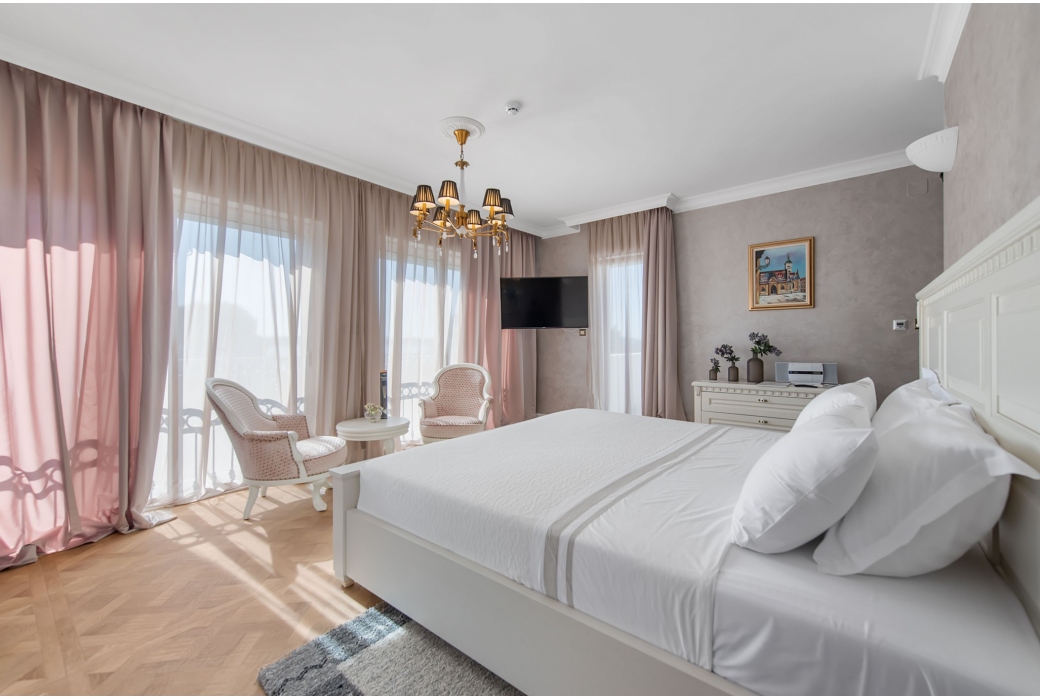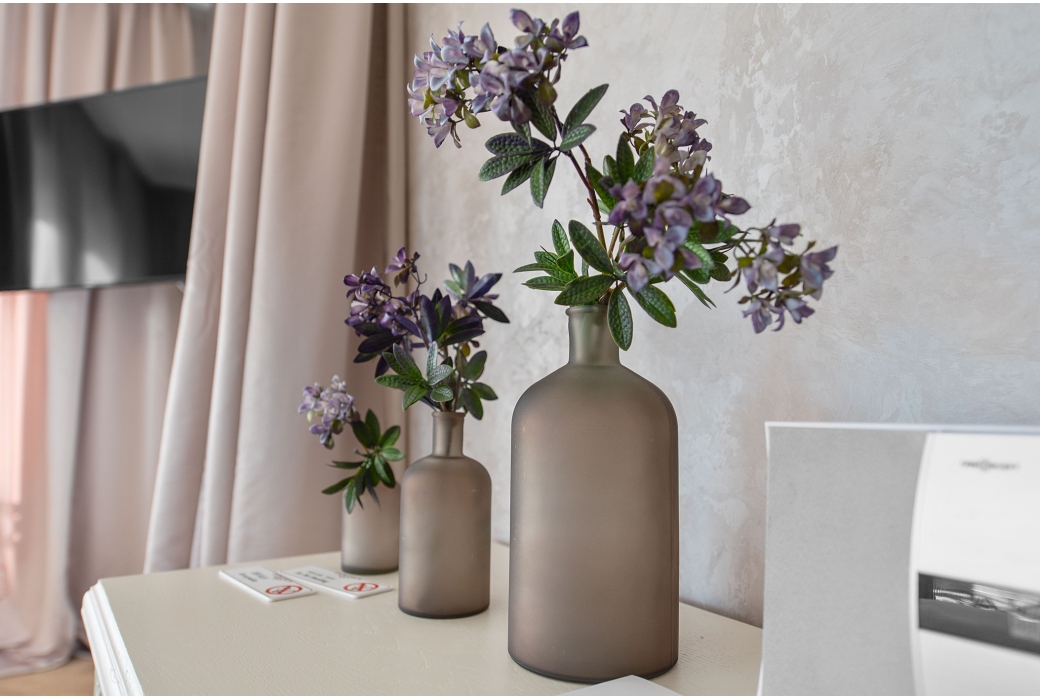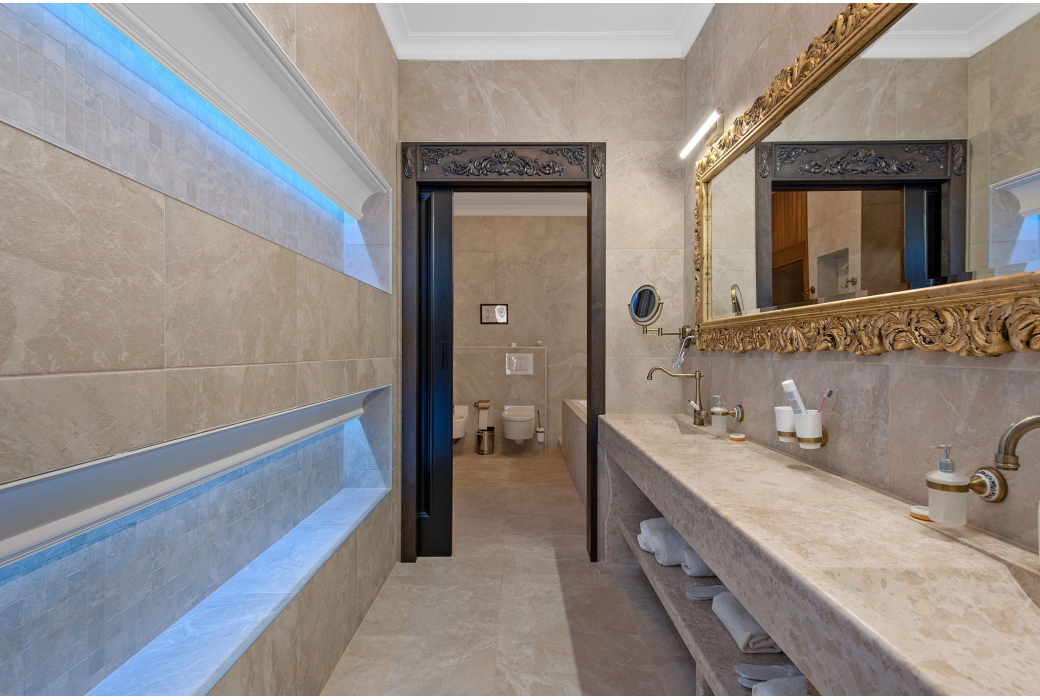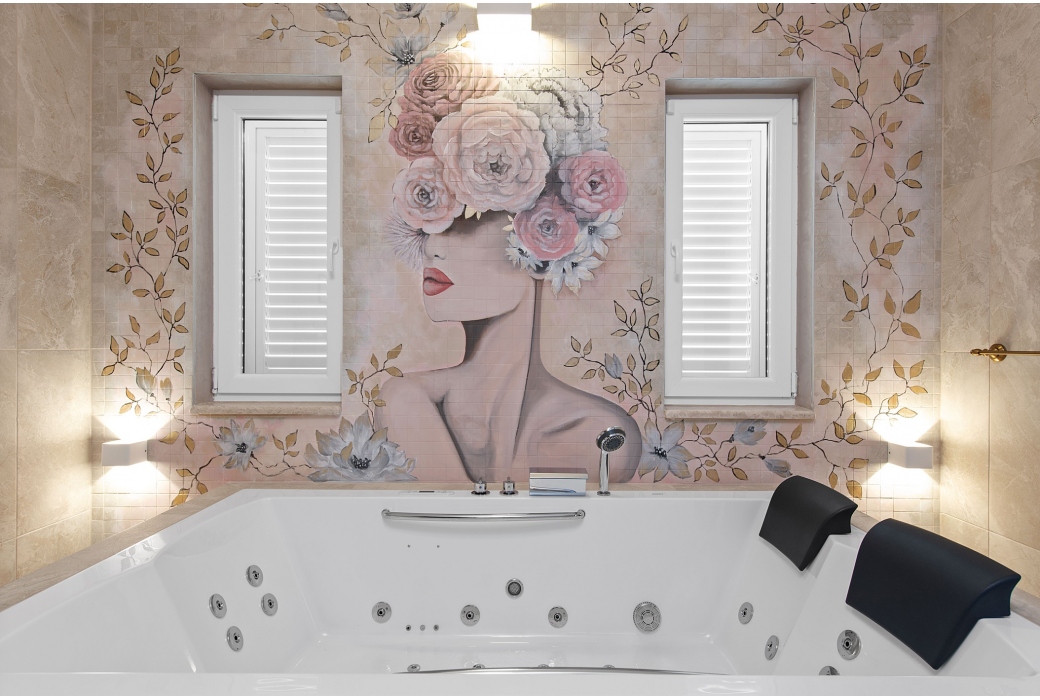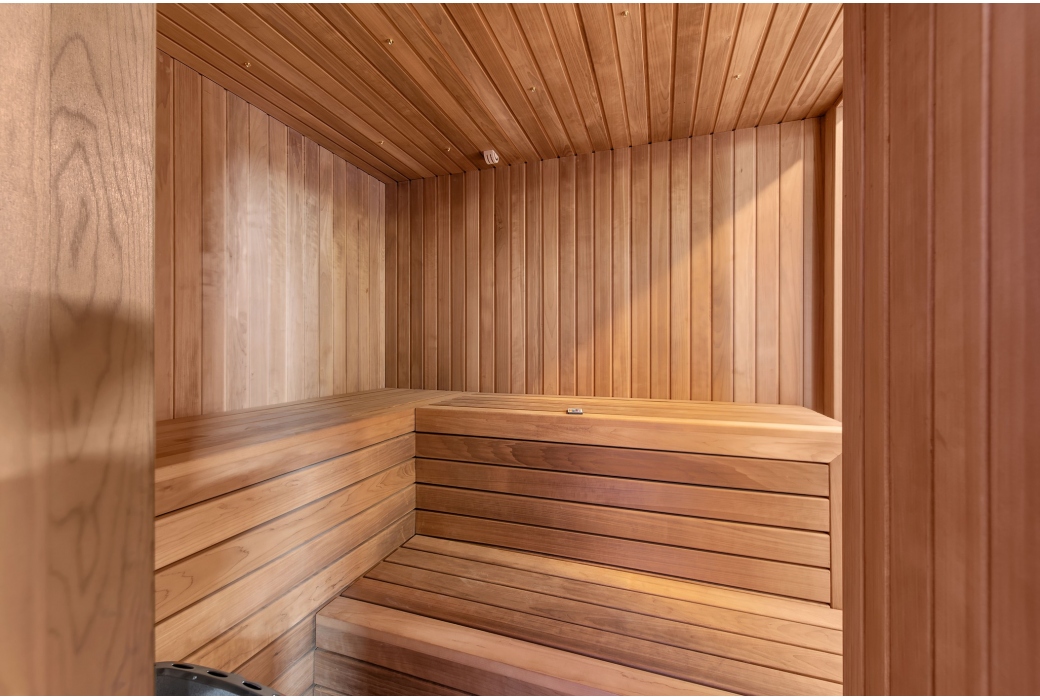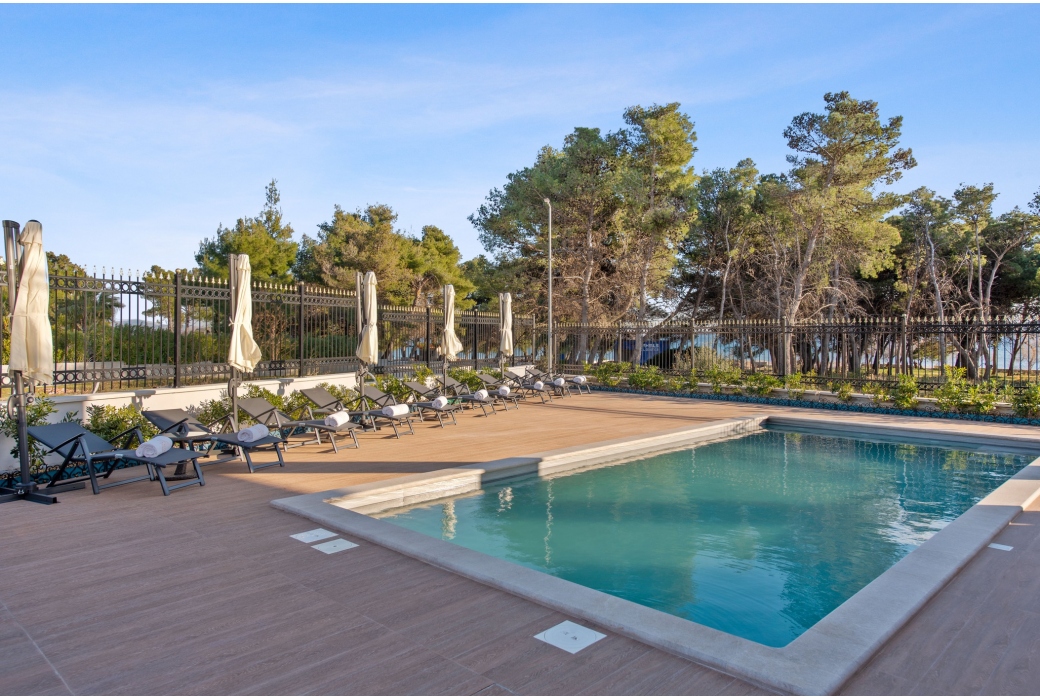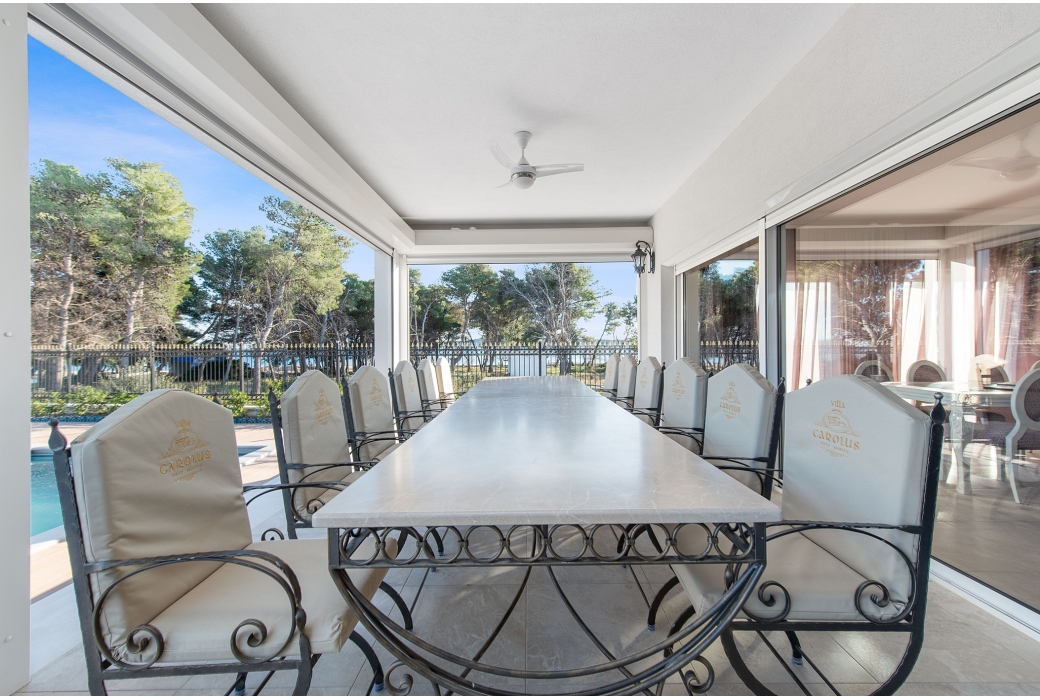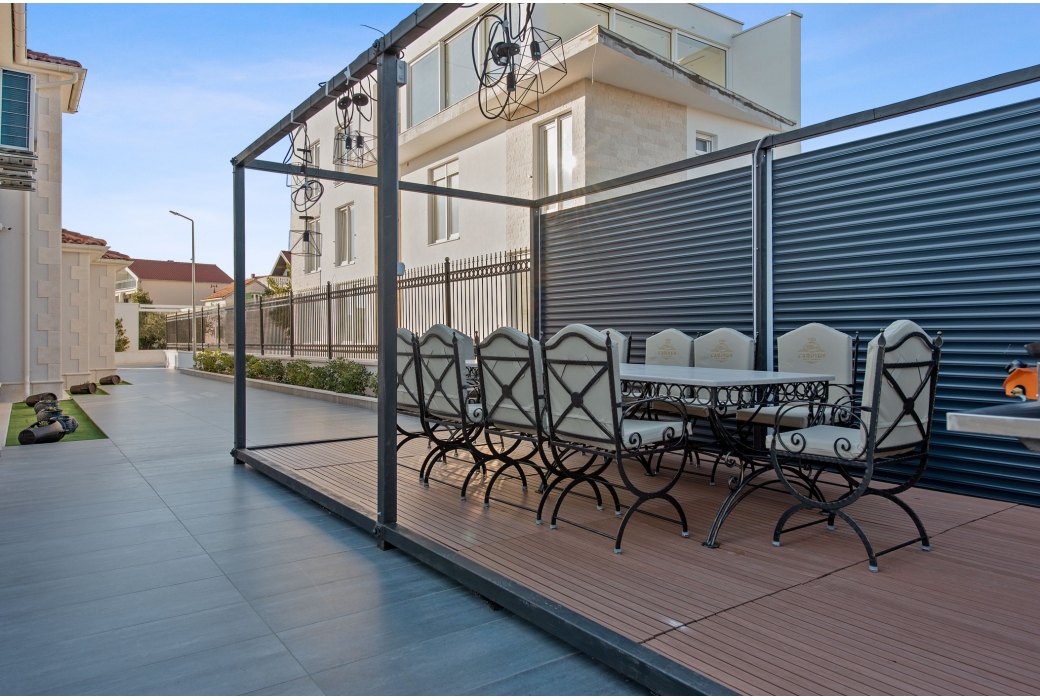 At the entrance to the villa there is a spacious hall with piano and billiards, followed by a large living room and a spacious kitchen and dining area. The villa has 5 bedrooms with 5 en-suite bathrooms, a sauna and a hot tub, a guest toilet and a laundry room.

The exterior of the Villa on the ground floor consists of a spacious terrace with TV and table football, and upstairs there are three balconies and a large terrace with TV and jacuzzi with a beautiful view of the Vodice archipelago.

Exterior of the villa is fused with the near sea and surrounded by Mediterranean plants, has a covered gazebo with barbecue, 8x4m outdoor heated pool with deck chairs and a shower, with covered parking spaces for your tin pets.